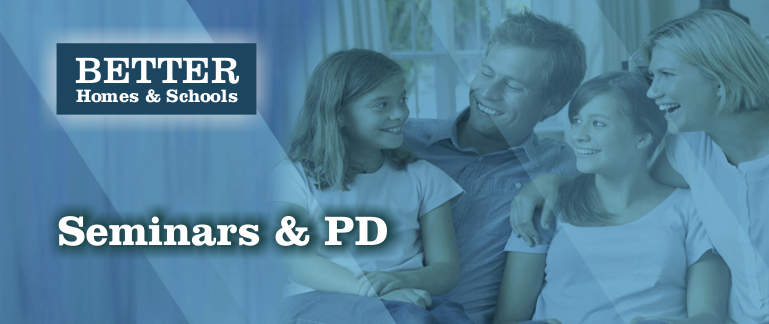 Seminars & Professional Development Courses Will Be
Available on Request or When Advertised
---
PLEASE NOTE: Seminars are in the developmental stage and are on hold until further notice.
WHO WILL BENEFIT?
Seminars will be beneficial for universities, schools, businesses, organisations, institutions, churches, associations, communities and casual groups of like-minded people.
WHAT TYPES OF SEMINARS WILL BE OFFERED?
Fees will be charged for Professional Development Seminars for NSW schools, all other seminars will be free.
Free seminars will take the form of lectures, workshops, forums and discussion groups.
WHAT TOPICS WILL BE OFFERED?
Professional Development seminars will address the following topics:
Primary Mathematics
Behaviour Management
Stress Management
Depression
Emotional Intelligence
Free seminars will cover the following subjects:
Primary Mathematics
Behaviour Management
Stress Management
Depression
Emotional Intelligence
Time Management
Communication Skills
Relationships
... and virtually any subject covered in articles published on betterhomesandschools.com.
WHEN WILL THESE SEMINARS BE AVAILABLE?
The first seminars to be offered are in the planning stage and I am expecting to have five or six seminars ready to offer before the end of the year. I will need to have the professional development seminars accredited before I can offer them to NSW schools.
WHERE WILL YOUR SEMINARS BE OFFERED?
Initially, I will be offering seminars along the North New South Wales Coast of Australia, specifically, the area covered by the Nambucca Shire Council. I will then expand north as far as Grafton, and south as far as Taree.
HOW WILL THESE SEMINARS BE ADVERTISED?
When they are available seminars will be advertised, here on this page. I will use one, some, or all the following to contact schools, churches, and community groups: emails, phone calls, advertisements in the local media, fliers and posters.
WHAT ARE THE FIRST FIVE TOPICS FOR WHICH YOU ARE PLANNING SEMINARS?
Primary Mathematics, Behaviour Management, Emotional Intelligence, Stress Management and Depression, but not necessarily in that order.
---
Make a Booking
The link above will be available when seminars are offered