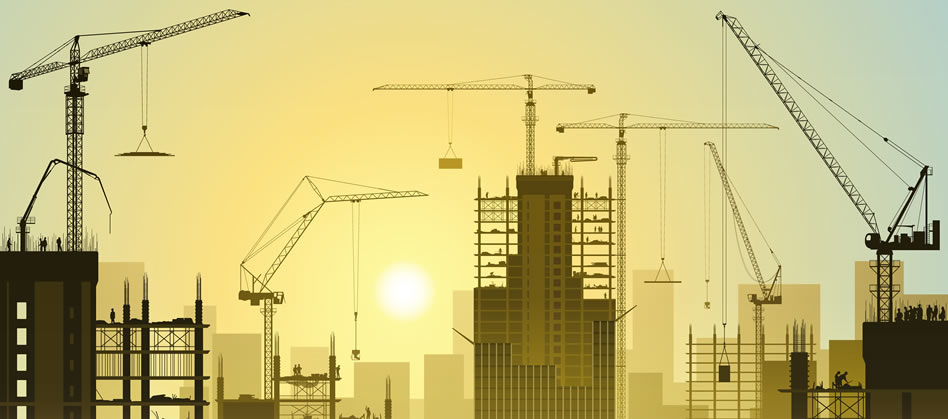 Site Goals and Ongoing Development
Constructing a Better and More Likeable You, Personally and Professionally
---
Mission Statement
To make homes, schools and work environments, places where everyone feels safe and secure; places where workers, children, parents and teachers can achieve optimal levels of growth physically, mentally, socially and spiritually.
Goals
To provide information and strategies that will make managing behaviour less stressful and more efficient.
To provide in the Article Library, enough information for teachers, parents, workers and homeschoolers to make significant progress in their personal and professional development.
To provide the tools by which parents, workers, teachers and homeschoolers can effect positive growth in children's character development.
To provide ideas and resources that will promote positive, bonding relationships in homes and schools.
To provide educational resources to assist parents, homeschoolers and teachers in guiding their children/students to achieve higher standards.
To develop a site that will result in lowering stress levels for parents, educators, workers and children.
To provide the support and resources in a way that will encourage and benefit workers, teachers and parents. Hopefully, they will recommend this Site to their colleagues and friends so they, in turn, will be benefited.
To provide effective ideas and tools for managing businesses, institutions and organisations so that interpersonal relationships and the social climate in the workplace will be optimised.
---
Resources
The resources on this site are provided in three main forms:
TEACHING RESOURCES: These offer a range of unique resources that are aimed at providing parents, homeschoolers and teachers with efficient, motivating and cost-effective teaching aids that can consolidate in students many important foundational concepts.
ARTICLE LIBRARY: A collection of article series which covers a wide range of topics relevant to making homes, school, and workplaces better.
MULTIMEDIA LIBRARY: These videos and audios present a wealth of professionally presented information. Grouped into topics they complement articles found in Article Library.
These resources are found in the top menu under 'Resources'.
---
Future Site Content
Topics for future articles
The Impact of Personal Hygiene
Manners and Social Rules. Are They Old Hat?
Culture - Clashes and Tolerance
Will the Real Self Please Step Forward
Understanding Grief and Loss
Family Structure and Organisation - Predictability
Boundaries - Check to See if the Gate is Locked
Dependency and Lost Identity
Love Languages - It's All Foreign to Me
Simple Home Remedies - Natural Pharmaceuticals
His Needs, Her Needs - Did You Notice the Difference?
Benefits of Meetings - Home and Classroom
Single Parent Families - The Toughest Call
In Step With Blended Families, or is it Blender?
Abuse - Damage and Recovery
Resolving the Conflict - Healing the Wounds
Anger Management - Nothing to Get Cranky About!
Media Blues - The Dismantling of the Family
Addictions - "I Can Stop Whenever I Want To!"
Better Relationships - Stop, Look and Listen!
After All, It Is Your Money - Money Matters
Love Deficit and the Walls of Protection
Preparation for Marriage
Panic Attacks - Overcoming the Fear
Post Traumatic Stress Disorder (PTSD)
Time Management
Safe Havens and Friendly Fire
Register of the Reconciled
Better Businesses
Pros & Cos of Spirituality
Recovering From Depression
School Daze
Communicating Emotions - Mad, Bad, Sad or Glad
Past, Present and Future - Decisions and Reactions
Realistic and Unrealistic Expectations
Knowledge and Strategies, Inseparable Buddies
Forming and Over-printing Habits
When You Talk With Yourself
Guilt, A Pervading Cancer
Playing Beautiful Music Together
Personality Types and Stereotyping
I Promise!
Happiness and Joy - What is the Difference?
Our Secret Life, Who Can Know It?
Mind Readers Don't Know Their ABCs
Reflecting on Mirroring
Self-esteem Revisited
Birth Order - Impact on Relationships?
Say What You Mean and Mean What You Say
Forgiveness - Forgiven and Forgiving
Recreation and Wreckreation
Telling the Truth or Shades of Grey
Re-Reading the Dark Chapters in Our Lives
Conversation Stoppers and Solution Blockers
The Dirty Dozen
---
Ongoing Site Development
I'M NOT THE SOURCE OF ETERNAL WISDOM
While I am physically and mentally capable, I will continue to publish articles and provide more educational resources to help in the never-ending process towards personal, professional and pedagogical excellence. Please remember that I am not the source of eternal wisdom. I have some moderate abilities in some areas, but I am acutely aware of my deficiencies in many others.
SEEK PROFESSIONAL OPINION
Please be aware that the information presented has been sourced from literature, websites, seminars and my research and practice. Be advised that the site's content is a reiteration of opinion, mine and others. You are encouraged to seek professional advice before putting any suggestions into practice, and as we are all uniquely different, what works for others will not necessarily work for you. I have tried to condense volumes of information into concise, readable articles, presenting the concepts 'in a nutshell' for busy people.
CONCEPTS SHOULD BE LOGICAL, REASONABLE, DO-ABLE AND PSYCHOLOGICALLY SOUND
The criteria I have used for selecting which ideas and information to include on this site is that they should be logical, reasonable, do-able and psychologically sound. It is most likely you will not agree with everything presented here. All I ask is that you consider the underlying principles I present as possibilities.
Cheers, Richard