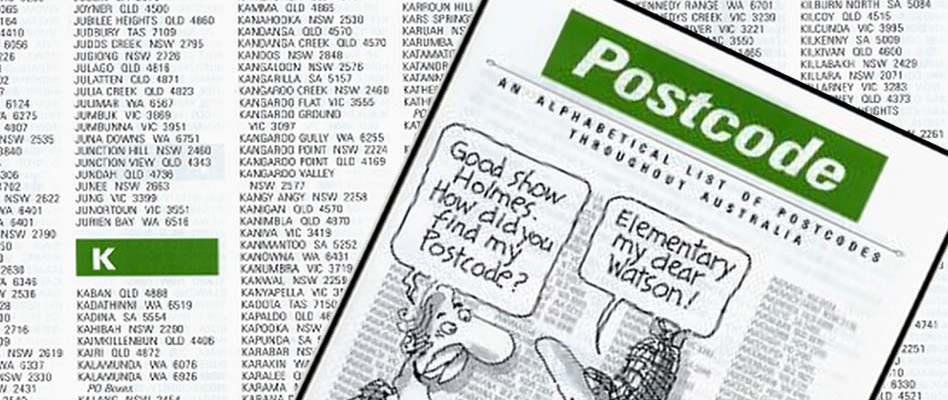 One of Many Great Resources That Are FREE
---
Introduction to Postcode/Zip Maths
Many free publications can motivate students to get involved in maths. The first resource I used was the Postcode booklet for Australia. I asked at the local Post Office if I could have thirty. When I told them I wanted them to teach maths to my students, they were only too happy to give them to me. That was back in the 1990's. I used the same set of postcode booklets with subsequent classes. I have based the Postcode Activity Manual on the October 2004 edition.
BEGIN WITH THE CONCEPT
I would search for a free publication that might serve as an excellent resource for the classroom. Once I found one, I would slowly work through a list of concepts appropriate for the class I was teaching. One at a time, I would see if I could devise questions and/or activities that could teach that concept.
QUESTIONING - THE KEY TO MOTIVATING STUDENTS
The manual below is an example of how parents, homeschoolers and teachers can use questions to stimulate students' thinking. By questioning alone, students' minds can be directed to a wide variety of age-appropriate concepts.
LIST OF SIMILAR RESOURCES
If you look around you will find other free resources. With a bit of creative thought, you can often turn simple everyday things into valuable educational tools. Think about how many age-appropriate concepts you can teach using the following: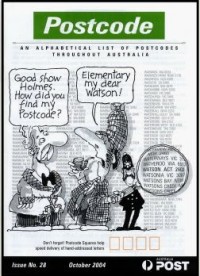 Newspapers
Catalogues
Junk mail
Maps
Tourist brochures
Timetables
Magazines
Manuals
Advertising fliers
Telephone books
Postcode Activities Manual
SCORES OF CONCEPTS AND ACTIVITIES
The activities in this manual are based mainly on pages 24 and 25, the middle page spread of the 2004 Australian Postcode Booklet. You will be surprised by the range of sample activities and concepts contained in it. The manual lists over 40 concepts.
Postcode Activities Manual - Download PDF (507KB)
Australian Postcode Booklet, October 2004, Pages 24 & 25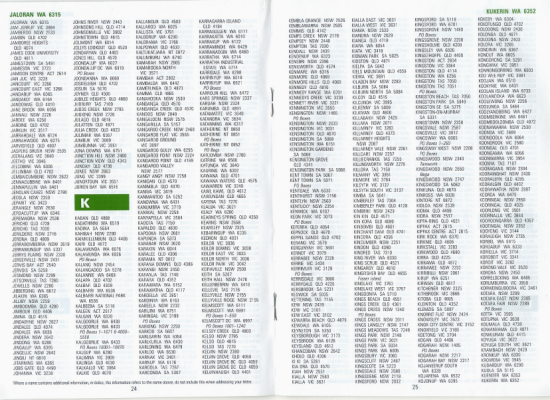 ---