Part 1 - It's Bigger Than You Think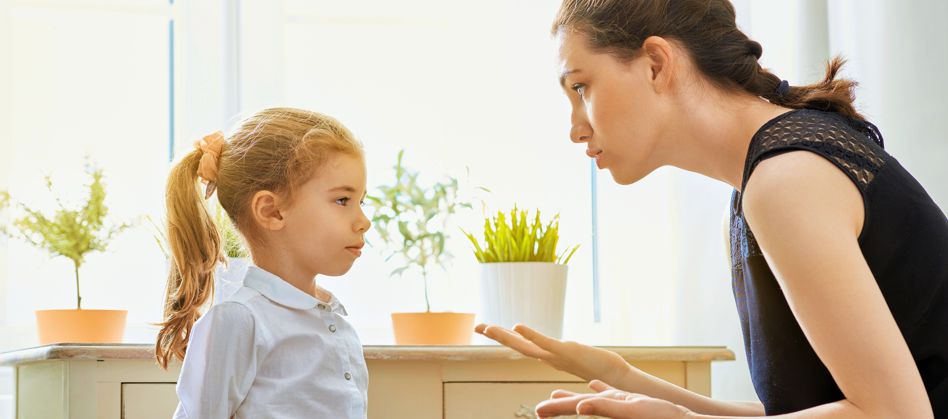 Managing Behaviour is Like Faceting a Diamond
---
Good Behaviour Management Involves Commitment, Dedication and Self-sacrifice
Introduction to Behaviour Management
THROWING THE BABY OUT WITH THE BATHWATER
There are many parents and teachers out there that are doing a fantastic job of training the children in their care. Many are probably doing a better job than I did with my kids. However, you don't have to have a PhD in psychology to notice that children are harder to manage than they were a few decades ago. There are many factors today that are counterproductive to good behaviour. Unfortunately, we have, to some extent, thrown the baby of proven strategies and methodology out with the bath water.
A HOLISTIC APPROACH
I have noticed that most of the focus in today's behaviour management programs is in dealing with misbehaviour. If you ignore the things that lead to the unwanted behaviour, the challenging behaviour often continues. I have observed through practical experience that it is more productive of good behaviour when the primary focus in on prevention rather than cure. As a diamond has many facets, so many topics deal with behaviour. A holistic approach is much more successful. It is surprising how many aspects of family and school life impact on children's behaviour.
BEHAVIOUR OF PARENTS AND TEACHERS
From a very early age, children copy their parents. They pick up good and not so good, words, phrases, attitudes, opinions, rules, eating habits, mannerisms, likes and dislikes. I have found it embarrassing to discover my children copying my unhelpful ways of reacting. Parents and teachers, then, have a grave responsibility to be the best example possible for the children in their care.
THERE ARE NO PERFECT PARENTS OR TEACHERS
Don't be too hard on yourselves if you have made mistakes in managing children's behaviour. We have all fallen short of the ideal. It is often only by having a go and making mistakes that we learn what not to do and to improve our management style. Trying and falling short is better than not having a go at all.
AN ENCYCLOPAEDIA OF CONCEPTS AND PRINCIPLES
The intent of this site is not to provide a manual for managing behaviour, but a compilation of concepts and principles. Once we have a good grasp of the principles, we will better know how to deal with different situations. In reality, every situation where intervention is necessary is uniquely different, just as kids, parents and teachers are all uniquely different. However, for the sake of security, fairness and the good of society, we all need to learn to conform to certain standards. Whenever we come together in groups such as schools, communities, families, clubs and workplaces there needs to be a clear set of expectations and consequences or else chaos reigns and no-one has security.
ONE-LINERS FOR BEHAVIOUR MANAGEMENT
I have reduced many of the concepts and principles to One-Liners for the sake of efficiency. There are 140 One-Liners, but you will understand many of them already. An article series in Article Library deals with the understandings behind individual One-liners.
BECOMING RESPONSIBLE CITIZENS
I would hope that all of us are moving towards becoming responsible citizens. BRC (Becoming Responsible Citizens) is a classroom management model I designed and trialled in upper primary classrooms some years ago. As the concepts underpinning BRC were logical and reasonable, it achieved for me some astounding results. For the first time, I did not have to raise my voice, keep any students in, or give them extra work to do. It turned the classroom around, and the students were happier and more cooperative. As soon as I get the time, I will provide the details of BRC on this site under 'Resources'.
---
It's Bigger Than You Think
SO MUCH TO THINK ABOUT
Don't be daunted by the list below. You may already be aware of many of the concepts. You may not be able to do anything about some of these at the moment. I could expand on each One-Liner, but I would end up writing an eBook and not getting on with writing articles for the Article Library. Good behaviour is often struggling for existence because of the many negative influences impacting the lives of the young. As you read through the list, you will see how most of the articles in the Article Library are relevant to any discussion of behaviour management.
Think about how much emotional damage is done to children and adults as a result of the impact of the factors below. This list is not exhaustive.
Some Factors That Impact Behaviour
HEREDITY
Everyone inherits many good and bad character traits and dispositions from their forebears.
FAMILY OF ORIGIN
We learn hundreds of things from our family of origin, not all of them are good.
TRAUMATIC EXPERIENCES
These experiences can cause emotional damage which in turn impacts relationships.
LIFESTYLE
Food, living environment, exercise, sleeping habits and communication styles are just some the lifestyle influences on behaviour.
WORLD VIEW
The way we see ourselves and others has a strong influence on our behaviour.
SPIRITUALITY
Behaviour is also affected by our attitude to God, spirituality and religion.
FRIENDS
Those to which we are close have a stronger influence on us than others.
HEALTH
Our health and feeling of well-being have a bigger impact on us emotionally than many think.
GRIEF AND LOSS
The death of someone close or loss of something significant often plays havoc with relationships.
TRAUMATIC WORLD EVENTS
These often create anxiety, and even trauma, in some people. Often they feel insecure and vulnerable.
INTER-PERSONAL CONFLICT
These conflicts with neighbours, family members, bosses, can upset our emotional equilibrium
SERIOUS ILLNESS
When we, or someone close to us, are suffering from severe illness everyone suffers, and sometimes relationships are strained.
DIVORCE
Whether it's a child of a divorced couple or the couple themselves, everyone's life changes forever.
DRUGS, ALCOHOL AND ADDICTIONS
Anything that has a negative impact on our frontal lobes will very much affect our behaviour and relationships.
LACK OF BOUNDARIES
Children who are brought up with no limits cannot understand why they upset so many people. They find it hard to control themselves even when older.
ABSENCE OF LOVING RELATIONSHIPS
One of the things that profoundly affect behaviour is growing up in an environment, or living in one, that is lacking in love.
OVER-INDULGENCE
Unfortunately, an over-indulged child will learn to expect the same from others outside the family, and when they don't get it, they often act out in anti-social behaviour.
---
Closing Thoughts
I can see why some children in daycare or schools have such challenging behaviour. Some kids suffer from five or more of the negative influences above. It is essential for teachers and daycare workers to give the children in their care as much love and respect as possible. Showing love and respect does not mean being indulgent. Children find security in well-defined and maintained boundaries.
Many adults, and that includes teachers and parents, still suffer emotional damage from not having vital needs met by their parents. If they are not careful, this will have a negative impact on those around them, including their children. The effect of emotional trauma can be passed on from one generation to the other.
IT ALL COMES DOWN TO CHOICES
Children and adults who still struggle with the effects of negative influences can begin to do something about their recovery. It all comes down to choices in the way they think. How thinking patterns and choices can lead to recovery will be dealt with later in another article.
By
Richard Warden
Next Article in this Article Series:
Part 2 - The Impact of Character