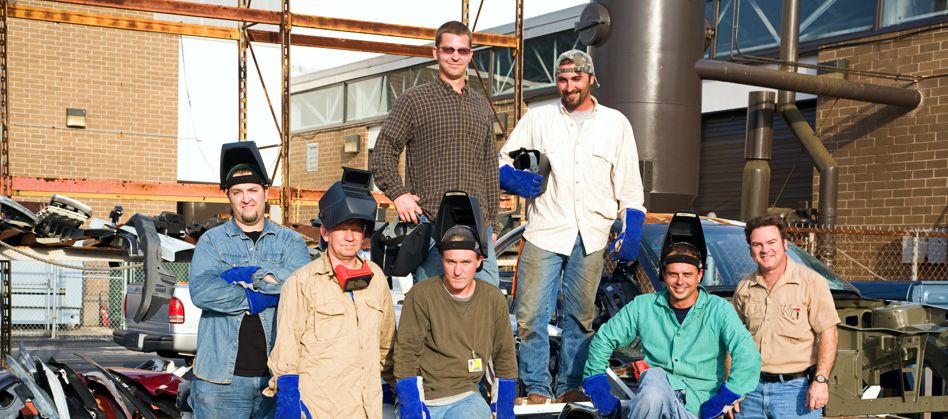 Sometimes Losing is Gaining
---
Your Bottom Line May Be Under Attack
Introduction to Better Businesses
WHERE EVER THERE ARE PEOPLE ...
Wherever there are people, there are verbal and non-verbal interactions. The whole of our society survives because there are interactions between people in many areas e.g. social, intellectual, financial, recreational, matrimonial, political and organisational. People's attitudes usually determine whether they meet their goals. Losses occur in many areas of our society because of negative character traits. Everyone's quality of life suffers. The aim of this article series is to suggest avenues that can improve the quality of life for some people in organised structures outside homes and schools e.g. businesses, organisations, associations, companies, departments, churches and clubs. Collectively this list is summarised as 'businesses' throughout this article series.
THE SAME PRINCIPLES APPLY
Many of the productive principles described in other article series, in the Article Library, apply directly and indirectly to the above businesses. If homes and schools worldwide were better, then the whole of society would be better. Businesses would be more efficient, successful and happier places in which to work.
JUST MOVING THINGS FROM ONE PLACE TO ANOTHER
Some years ago one of my sons made a very profound statement. He said, 'All occupations are just moving things from one place to another.' In fact, all of life is moving things from one place to another! We enjoy a little intellectual sparring, and I thought for a while to come up with a counter to his concept. I finally had to admit he was right. I thought of transport systems, financial interactions, eating, talking, hospitals ... everything. Every circumstance is moving something from one place to another whether physical or intellectual. So education is just moving ideas from one person to another. Hopefully, the ideas continue to be passed on. My motivation for publishing articles on betterhomesandschools.com is to pass on some workable and beneficial ideas to you so you can utilise them and then move them on to others. Happiness and contentment are often the results of good information.
---
The Bottom Line Under Seige
A HIDDEN THREAT IS AT THE GATE
Often the things that 'white ant' (destroy) the success of businesses are the negative thoughts and feelings conjured up in people's minds. And, would you believe, the things that often build success in businesses, are the positive thoughts and feelings conjured up in people's minds. You will find negative and positive attitudes at all levels, bosses and workers, members and office bearers, volunteers and organisers. The type of people we are influences our attitudes and our real self surfaces when the right circumstances prevail. It is usually the pride of opinion and self-centeredness that encourage the 'white ants'.
NO PAIN, NO GAIN
There are few beneficial human relationships where self-sacrifice is not an integral part. Whether at home or work self-sacrifice makes for more appreciation, harmony, success, happiness and self-worth. Businesses could do with a lot more of the 'give' attitude than the 'get.' It is often the case that when we are prepared to sacrifice our, energy, resources, time, ideas, goals and even advancement, we receive more than we give. Sometimes losing is gaining.
The Links Between Other Articles and Businesses etc.
GETTING THE MOST OUT OF ARTICLES
Many of the topics and concepts contained in the articles archived in the Article Library apply to numerous types of people, environments and circumstances. What is of benefit in the home and school may also be of interest to organisations and clubs. The rest of this article defines the helpful links between Better Businesses and other article series. I would recommend all readers take a serious look at all the articles. They will be better informed and more able to deal effectively with all types of people. Some of your acquaintances may desperately need the information in some of the articles. The article topics listed below will be found it current and future publications.
ACTIVITIES WITH CHILDREN
Meaningful experiences with family, and knowing they are doing the best for their children, put parents and carers into a happier frame of mind and builds children's self-respect.
BEHAVIOUR MANAGEMENT
All businesses will run more harmoniously and successfully when there is an ongoing improvement in self-management as well as in the sensitive and appropriate management of others.
CHARACTER DEVELOPMENT
Imagine the financial and social benefits gained by an organisation if everyone's character improved significantly.
CHILD TRAINING TOOLBOX & UPSKILLING YOUR CHILDREN
Many of the skills and understandings in these articles apply, with modification, to the adult world. The principles are generally the same and management in many business and organisations will benefit; they will have a positive impact on the atmosphere and productivity.
COMMUNICATION SKILLS
Many misunderstandings, lost time and irritations could be avoided if people at all levels had excellent communication skills.
CRAFT & ART FOR EVERYONE
Craft and art activities are relaxing for parents and children. Many single adults find manual activities therapeutic (helpful in relieving stress) as well. Shared activities build strong bonds and make for better family relationships. The happier the home, the happier the workplace.
EDITORIALS
The main focus of the editorials is on personal growth and relationships. Improvements in these areas will benefit all businesses.
HEALTHY BODY, HEALTHY MIND
Healthy people are happy people. A feeling of well-being will lead to more harmony, more tolerance, fewer sick days, fewer mistakes and more productivity.
KIDS CAN BE HILARIOUS
A good laugh releases endorphins, the bodies natural 'good mood' modifiers, into the system. Humour is a great stress reliever. When there is a lift in your spirits, there tends to be a corresponding lift in the spirits of those around you.
NATURE'S LESSON BOOK
Many of the simple lessons and encouraging concepts we can draw from nature can be applied directly to the workplace.
140 ONE-LINERS FOR BEHAVIOUR MANAGEMENT
Among businesses many find themselves in positions where they are managing others. An integral part of the managerial role is managing behaviour, not only of the people you are supervising but your own as well. These one-liners are full of meaning and easy to remember.
PROS AND CONS OF SPIRITUALITY
Understanding the pros and cons of spirituality will help in understanding people and appreciating their differences. Many workers say the spiritual aspect of their lives has made them a better person, a better colleague. Others who also profess to be spiritual sometimes make the lives of those around them very difficult.
RECOVERING FROM DEPRESSION
Depression is one of the most prevalent mental disorders. Anxiety and depression have a negative impact on businesses etc. Every year the impact of depression on businesses is evidenced by the loss oF billions of dollars. Lost work hours, and damaged relationships do most of the damage. Discover how you or your colleagues can recover if you suffer from anxiety or depression.
REGISTER OF THE RECONCILED
Homes and businesses would be far better off if, instead of putting up with strained relationships, people would reconcile. Understanding this concept and its importance will benefit all businesses etc.
SAFE HAVENS
Does your workplace provide you and everyone else with a safe haven, physically and emotionally? Learn how to provide safe havens for your family and colleagues and even your supervisor or club president.
SCHOOL DAZE
The impact of schooling on parents, students, teachers and principals can be quite profound. These influences both positive and negative filter through the home to the workplace. If you can affect schooling so that it is productive of good characters, workplaces will benefit
STRESS & ANXIETY
I don't know of many who are not experiencing significant levels of negative stress (distress). Everyone could benefit from having a stress management plan. Formally implemented in the workplace, a stress management plan could make a big difference to the 'bottom line' (profits).
TIME MANAGEMENT
How important in businesses is time management? There are many ways poor management impacts the workplace:
Late for work
Poor efficiency
Missed appointments
Promises not carried through
Increased tension
Damage reputations
Lost business
Poor customer service
Lost work hours
There are many things a person can do to make improvements in this area. Some people seem to have inbuilt clocks and an awareness of the passing of time; they are good at estimating time realistically. Others struggle with time management, but there are ways to improve the situation for themselves and those who they influence.
By
Richard Warden
Next Article in this Article Series:
Part 2 - Who Holds the Key?